Join our annual tradition of community carolling through Kensington this December.
Meet at Regent Park opposite the Kensi Hotel for a 7pm start on Tuesday 19th December.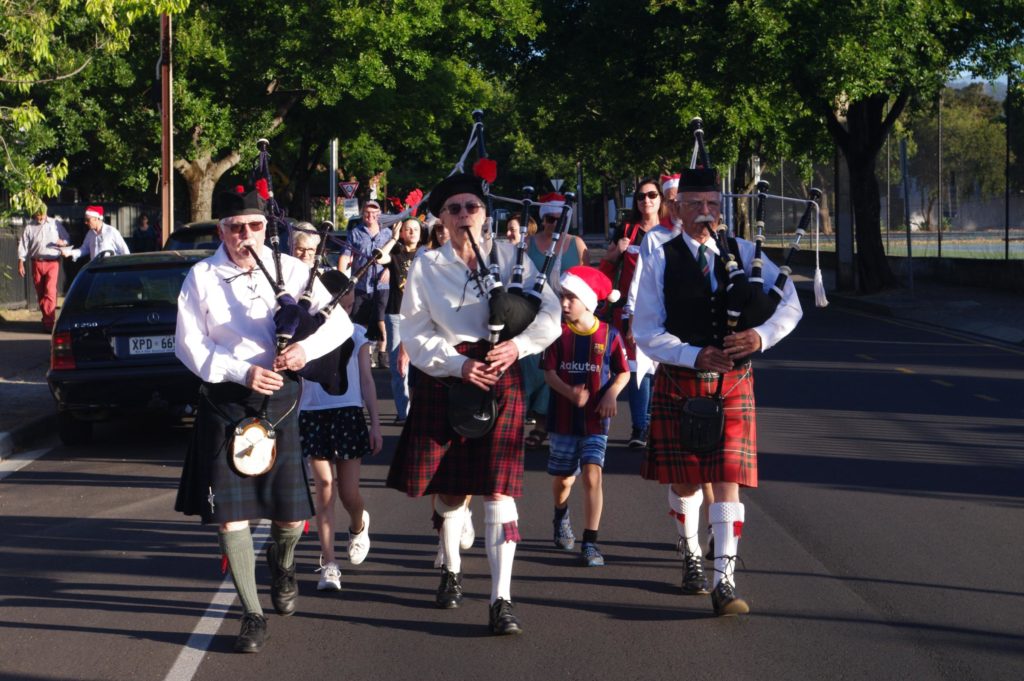 Led by bagpipers, we make our way down Thornton St pausing to sing at the Lithuanian community units, then turn right into High St to sing with the Sisters of St Joseph at the Bethany Centre in the Mary MacKillop Precinct. We then head southeast along High St, down Richmond St and though Borthwick Park to the Thornton St entrance of the Norwood Aged Cottage Homes. We walk through the NACH property to Bridge Street and walk up to finish with a carol inside the Rising Sun Inn at approximately 8.30pm. We stop frequently along this route to sing a couple of carols and spread Christmas cheer through our suburb.
Check the proposed route below. Side-tracks and minor route variations are possible, so if you would like the Kensington carollers to sing outside your home please get in touch with our Secretary (contact@kra.org.au) and we'll do our best to make it happen!
Song sheets are provided by KRA. Dress with some Christmassy flair (tinsel, Santa hats, Christmas tshirts, reindeer antlers) and wear comfortable walking shoes.