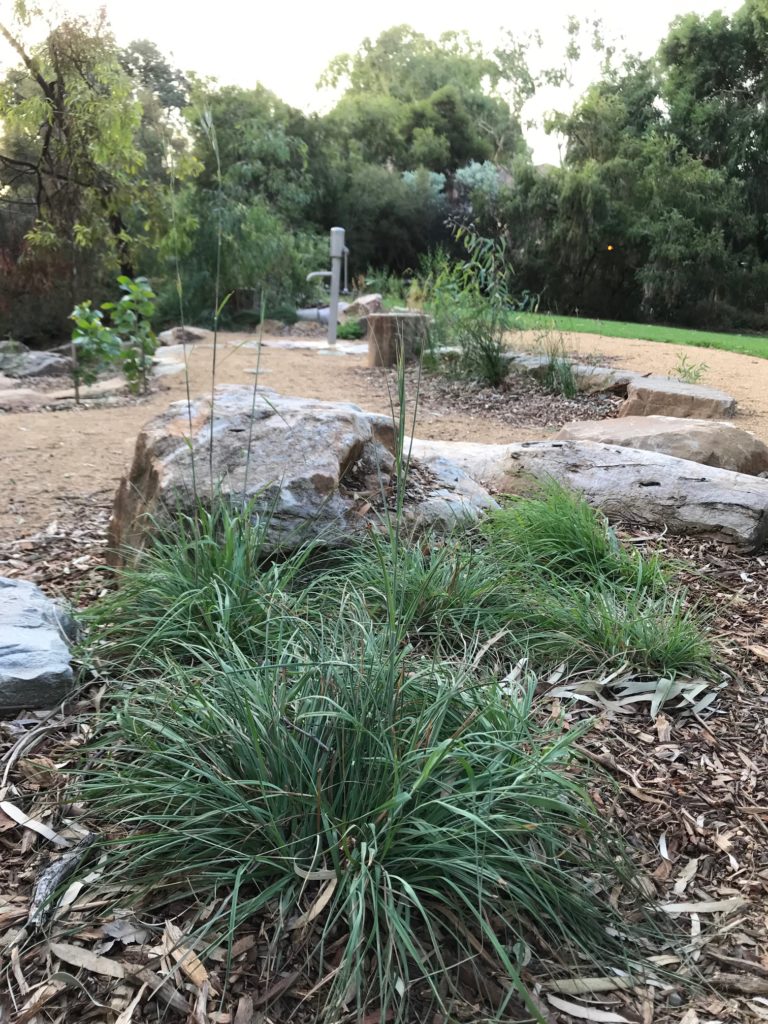 It's that time of year again!
We've got 600 tubestock plants to get into the ground in Borthwick Park, Thornton Street, Kensington this cool season. Since 2010, volunteers coordinated by the Kensington Residents' Association have been planting young indigenous plants during June/July to re-build the biodiversity of the park. We plant mid-year to settle the little plants in ahead of the summer heat.
Planting Day No. 1 is on Sunday 25th June, 9 am-12 noon, and will be followed by a free barbeque lunch in Borthwick Park for our wonderful volunteers.
Bring the kids. Invite a friend or neighbour to come along with you. Jobs for all ages and abilities. All tools and training provided. Wear suitable footwear and clothing to suit the weather. Bring your KRA volunteer vest if you have one (we'll issue you with on on the day if needed).
Call John for more details on 0422 909 710.
Note: Planting Day No. 2 will be on Sunday 2nd July, 9am – 12 noon.
Look how well the 2022 plantings in the creekside nature play space are growing! >>>